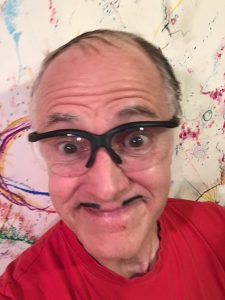 Hi, it's Fred! I'm so excited! This is the first post on my snazzy new website. Look at me! I'm typing words!!!
Here's what I did today so far:
1. I went outside and said hi to the tree in my front yard. The tree said, "Who are you?" I said, "It's me, Fred!" The tree said, "I know, I'm just joshing you!" I laughed.
2. I looked up at the sky. I said, "How did you get so blue?" The sky said, "I'm pretending I'm the ocean!!" I said, "That makes sense."
3. A deer was eating the apple tree in my backyard. The deer looked up at me and said, "Um, sorry, Fred." I said, "Don't worry about it, deer. We all get hungry."
Thanks for reading this.
Your friend,
Fred