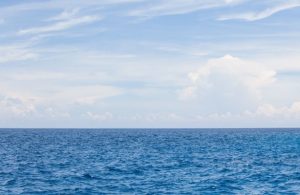 I'm working on a book about the history of water. It starts four and a half billion years ago. There wasn't water. And then suddenly water appeared. Its name was Ralph. Ralph had traveled all the way from Pluto, a planet made of ice. He was looking for a change of scenery. He found a very dry Earth and thought, "This seems like the place."
Ralph the water spread out on the dry Earth bed. He kept spreading. He spread some more. Eventually Ralph spread out across the entire planet. Earth basically became the biggest pool in the galaxy.
It wasn't long before Ralph got restless and and changed things up, seeping into the ground and forming underground rivers, and evaporating into the air and sky, and occasionally raining. This pleased Ralph because on Pluto, there was only one choice for all water, be frozen. But now he got to innovate and be himself.